Community services as atonement – offers in Leonberg, Heilbronn and Landkreis Calw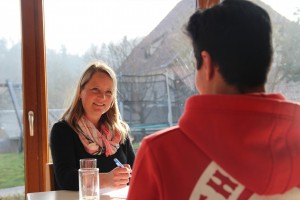 Atonement should have the highest authority in criminal law. According to our opinion, this principle is of paramount importance – especially for young offenders. Rendering social services provides a good opportunity for atonement. Often however, the social services alone are not enough in order to drastically chance inadequate notions and behaviors in the daily living of juvenile delinquents. To counteract this, Seehaus e.V. offers accompanied community services.
Seehaus e.V. offers young offenders the opportunity to do their social service with the accompaniment of a social worker or craftsman with experience and a further education in working within the social field. Ideally, this relationship increases the perseverance. Furthermore, individual conversations and counselling during the comunity services create an opportunity to address and work through problems and daily challenges in their lives.
Goals oft he accompanied community services:
Advancement of social responsibility through work projects that are relevant to society
Addressing their own living situation
Future orientation
Taking responsibility
Development of strategies to reach own life goals (school graduation, apprenticeship, social relationships, etc.)
Reflection of the criminal offences and the ripple effects on direct and indirect victims – consequential development of alternative thinking and behavioral models
Becoming acquainted with and integrated into a  prosocial life at the worksite
Methods /techniques of the accompanied community services:
Explicit compulsory working hours
Individual counselling sessions
Practical work
Individual case work
Conveying the victim perspective
Accompaniment of community services through social work professionals: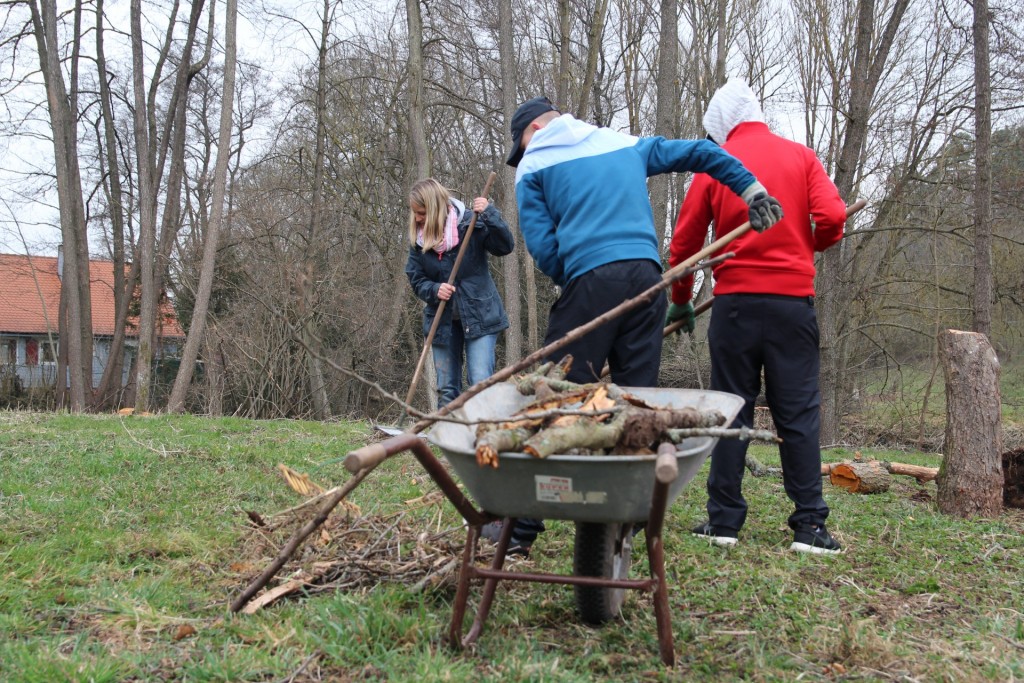 The working hours are not only being completed together with the juvenile delinquents, but also prepared and evaluated afterwards. The aim is that they can experience themselves as self-effective, to increase their self-confidence and to strengthen their personality.
This happens during the working process through, among others:
Elaborating emerging conflicts
Reflecting the accomplished work
Guiding and assisting in the work process and given tasks
Expansion and support with regards to the juveniles' skills, for example: work motivation and quality, independent working
Regular verbalization and review of set goals
Possible fields of work:
The following fields of work can be completed by the participants in Leonberg and Altensteig/Landreis Calw:
Cleaning and maintenance of the premises
Assisting sport associations, churches, or similar in the vicinity (potential occupational long-term integration in one of these fields)
Assignments from the city, for example cleaning and maintaining public spaces, (de-) construction before and after public events
Assisting roles in old age homes
Supporting nonprofit organizations, associations and  unions, like the Nature and Biodiversity Conservation Union
Preparing relief aid transports
Care of disabled people
Harvest hands
Handy work in various areas
Legal foundations of accompanied community services:
Juvenile criminal law:
10 JGG: directed verdicts
(1) Directed verdicts are precepts and restraints, which regulate the lifestyle of the juvenile and thereby promote and secure his upbringing. In the process no unreasonable requirements are to be made for the conduct of living of the juvenile. The judge can impose particularly,
to perform community service work
15 JGG: judicial requirements
(1) The judge can impose on the juvenile,
to make amends for the harm done by his offence, according to his abilities,
to personally apologize to the person having been harmed,
to perform community service work or
to pay a specific amount to a nonprofit organization.
Adult criminal law:
Code of Criminal Procedure (StPO) and Criminal Code of the Federal Republic of Germany (STGB):
Parole Sanctions (§§ 153a Abs. 1 S.2 Nr. 3 StPO, 56b Abs. 2 S.1 Nr. 3 StGB)
Sanctions in case of suspended sentences with parole (§ 56 b II 1 Nr. 3 StGB)
Receipt of a warning with suspended sentence (§ 59 a II StGB)
Discontinuance of lawsuits (§ 153 a I 2 Nr. 3 StPO)
Social services as alternative to imprisonment in default of payment of a fine (§ 43 StGB i.V.m. Art. 293 EGStGB)